Finally, you have got your dream partner. Now, it's time to go shopping for the engagement ring! While many questions pop around your mind, buying the engagement ring seems quite puzzling. There's no doubt that a shopping engagement ring means so much excitement. If you haven't bought a ring before, it will also be a confusing one for you. Thus, it's best to educate yourself before purchasing the one and shop now only the superior quality engagement ring.
Grab an idea about 4Cs of ring
Are you excited to shop now for the diamond ring for your soulmate? Well, buying a diamond ring must need the acknowledgment of 4Cs. Without knowing this, you can't get a quality diamond in your hand. Thus 4Cs are carat, clarity, cut, and color. Know each of them in brief.
Carat: By acquiring the exact information of the weight of the diamond, you can realize the size of your chosen diamond.
Clarity: This is the grading for knowing the flawlessness of the diamond both from inside and outside.
Cut: looking at the cut of the selected diamond, you can understand how well it can capture the lighting.
Color: Choose a colorless white diamond to get the best quality of the precious stone.
Head towards shopping two things
Most people are not aware that today the center stone and the metal framework are sold individually. That means you are going to shop two items at a time. You can also get pre-set engagement rings at the shop. However, this is the recent trend that most jewelry shops follow to offer their buyers a chance to customize their choice.
Make the diamond cut the priority
Gemstone experts generally recommend prioritizing the cut of the diamond to get the best quality of the ring. It's best to evaluate the quality of the gemstone by choosing a diamond that reflects lights efficiently. Don't opt for buying those diamonds that look dim and dull. It means that it doesn't belong to the standard quality.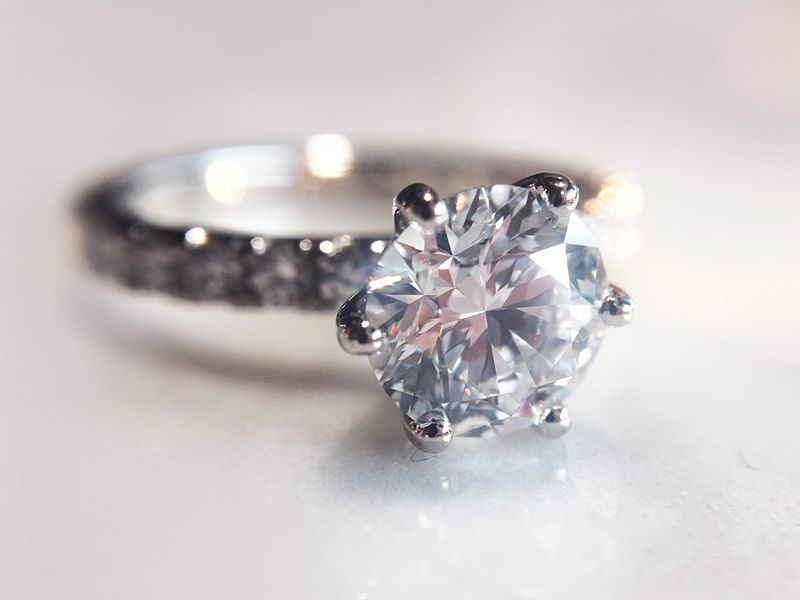 Make sure to pre-order your ring
If you want to have the engagement ring in your hand before the actual date, make sure to order it well in advance. For buying a readymade engagement ring, you don't have to invest so much time in it. However, if you consider gifting a customized engagement ring to your other half, you need to place an order at least 4 weeks in advance to make it complete by the time.
Consider the setting style and the shape of the ring
Whenever you opt to buy your engagement ring, you need to check the shape of your chosen gemstone to get its impact. Choose from the varied shapes like princess, oval, round, emerald, and others to come out with a unique style. It would help if you also considered the modern, classic, unique, vintage, and others.
Spend according to your capability
There's no hard and fast rule to gift a certain dollar engagement ring. People must spend that amount which they can afford comfortably. A budget should be personal and rely on independent financial conditions. Never run after following fashion trends without worrying about your pocket. Go ahead with your ideal amount to squander on the engagement ring.
Have detailed knowledge of precious metals
The metals that set the center stone in the middle are among the most important considerations whenever you opt to buy your engagement ring. Choose from rose gold, white gold, platinum, or yellow gold to affect the style of your ring.
Opt for upgrading the ring later
It's not always possible to be financially ready for your dream diamond. Well, if you can't manage to get the large ring right at the moment of your engagement day, you can certainly upgrade it on your next anniversaries. As the love and bonding get stronger with years, similar will be with your ring-up-gradation.
Go for customization
After visiting the jewelry shop, if you can't get your dream ring, you have a better choice to opt for. Please take a little bit of time and order a unique design for the shop to make it customized. The best part of customization is that it's not that much costly that you might consider. Reflect your idea on your ring and make it the most unlike one.
Never make confusion between jewelry insurance and warranty
Before ordering your dream engagement ring, always have a clear idea of jewelry warranty and insurance. Sounds like the same, but they are different from each other. Whenever your shop offers you jewelry insurance that means you are protected from accidental loss or jewelry theft. In case of warranties, you will get protection from manufacturing defects and an elongated maintenance scheme for making your jewelry look like the brand new one.
Choose your jeweler wisely
Whenever you go shopping for expensive jewelry, you must decide on the jeweler for having the most satisfying buying experience. Start by looking for jewelers who have already earned the required credentials from accredited organizations. This will ensure you are purchasing from a reliable shop and have the full potential to get the resale value in the future.
Stand firm for getting the grading report
Lookup for a retailer that provides the best quality diamonds with grading reports. Whenever the shopper offers you a grading report with your purchased diamond, you may be assured about the quality indication and worry-free from the uncertainty of cheap quality gemstones.
Are you ready to buy your engagement ring?
Consider all these points to figure out the right purchase for your fiancé. For having the ultimate peace of mind, always shop now engagement ring with a grading report. As the engagement ring will be one of the most valuable purchases of your life, make sure to pick the best quality precious stone from a reliable jeweler. Make your sweetheart amazed with your purchase decision.
Once you have got your dream ring, embrace it with your romantic soul. Make an absolute style statement with your buy. For great findings, visit an offline store or shop now through online mode. Always make an insurance plan for your extensive ring purchase to prevent it from getting stolen.