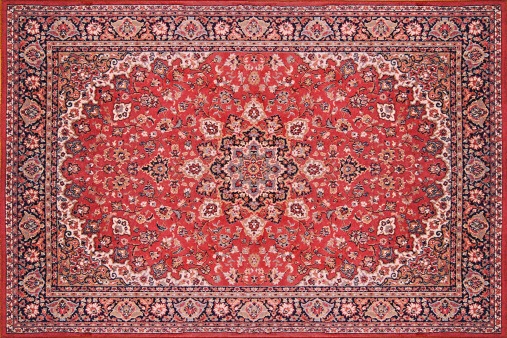 Persian carpets are characterized by a variety of intricate and colorful patterns. The designs can be found in a range of hues, from the deepest reds to the brightest yellows, and are often intricately embroidered with gold or silver thread.
One of the most distinct features of Persian carpets is their use of natural dyes made from plants, minerals, and insects. They are also one of the oldest types of textiles in the world, dating back more than 2,000 years. These ancient woven masterpieces have survived through the centuries due to their high quality, durability, and rich color palette. The vibrant colors used in Persian carpets make them perfect for any room in your home.
Another common feature of Persian carpets is their intricate patterning. These intricate designs can be seen in both flatweaves and pile weaves, as well as in both small-scale rugs and larger wall-to-wall ones. Some styles have been inspired by traditional Islamic art forms such as calligraphy and miniature painting, while others have been influenced by other cultures such as India and Central Asia. The variety of patterns used in Persian carpets provides you with many options for expressing your own personal style and artistic talents in your home's decorating scheme.
A Look at Symbolism in Persian Carpet Designs
The intricate patterns and colors of Persian carpets are a testament to the centuries-old craftsmanship of the weavers who make them. The designs on Persian carpets are an integral part of the art form, with each one embodying its own symbolism. From the flora and fauna found in the natural world to the symbols of love and happiness, there is so much to see and discover in these works of art.
The patterns on Persian carpets are not merely utilitarian, but rather serve as a means of expression for the weavers. Having said that, they also function as a means of cultural preservation for the people of Persia. That's why it is important to learn about their significance so that you can appreciate their beauty fully.
In addition to being visually stunning, Persian carpets have a rich history behind them. They have been used for centuries by royalty and those in high society as a way to express their status and culture through décor.
Tips for Care and Maintenance of Persian Carpets
First, ensure that you choose a carpet that has been made using high-quality fibers and yarns. These carpets are famous for their durability and softness. They are also known to last a long time without any major flaws.
Next, maintain the quality of your carpet by avoiding harsh chemicals such as detergents and bleaches, which can damage the carpet's fibers. Instead, opt for natural cleaning agents like homemade cleaners or soap scum removers that are made with essential oils and plant extracts. These tend to leave behind a pleasant smell and moisturize the carpet fibers instead of drying them out completely.
When you purchase a Persian rug, it will come with specific care instructions in the box or on the tag or website. Follow these to maintain its beauty and comfort over time.